We also offer:
BOATS IN STEEL, WOOD-EPOXY, ALUMINIUM
BOAT FITTINGS IN BRASS, BRONZE MADE TO YOUR DESIGN SPECS
BRISTOL CHANNEL PILOT CUTTER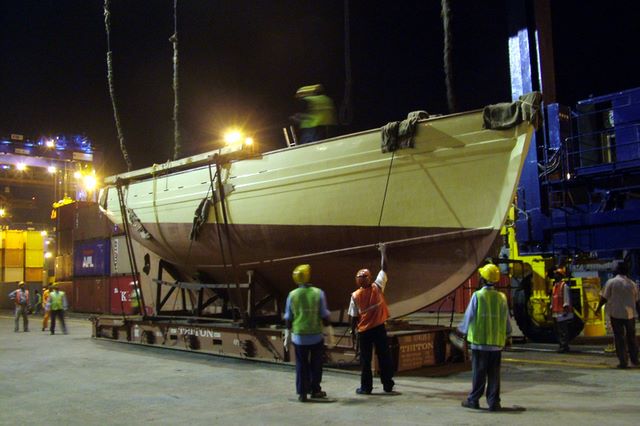 Sea conditions at the entrance to the Bristol Channel are one of the most dangerous in the British Isles, particularly in bad weather. During the ninteenth century, it was the local pilot with his pilot cutter and intimate knowledge of the rocks, reefs and tides who turned this treacherous place into a safe haven for the ships that came in from the Atlantic Ocean from long voyages. In these demanding conditions the pilot cutters evolved into fast, strong and seaworthy crafts that sailed the open seas all year round, going far out into the Atlantic in search of ships.

The Bristol Channel pilot cutters thereby developed a reputation as one of the finest sea boats in England. With lean bows and a fine stern, they were able to cut through the seas with ease when fighting to windward. They were tiller steered and flush decked and designed more for heavy seas than light airs.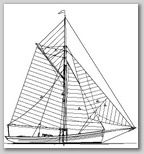 Today, fitted with modern day sail rigs, engine and navigation & communication electronics, the Bristol Channel Pilot Cutter is many an experienced yachtsman's dream boat for pleasure sailing to the far corners of the world in safety and comfort.

We had the privilege of building this classic boat that has rarely been built anywhere outside of the United Kingdom. The hull was built to a high degree of dimensional accuracy from computer-generated full size plans and the construction carried out under the close scrutiny of her British owner. The owner's comment about the quality of workmanship on the boat -"It can't get better than this, anywhere".
She was shipped on the 19th Oct 2006 on board the container ship OEL Express to Felixstowe in UK via Colombo.

Click here to see pictures of the 50ft long x 14ft wide x 14ft deep wooden, carvel-constructed, copper & bronze fastened pilot cutter during construction.