We also offer:
BOATS IN STEEL, WOOD-EPOXY, ALUMINIUM
BOAT FITTINGS IN BRASS, BRONZE MADE TO YOUR DESIGN SPECS
66' FIBREGLASS FISHING TRAWLERS - WORKBOATS
This boat is a larger version of our highly successful 52' Trawler. The well-proven displacement hull form is now offered in heavy duty FRP construction. The boat can be offered in layouts as required by customers.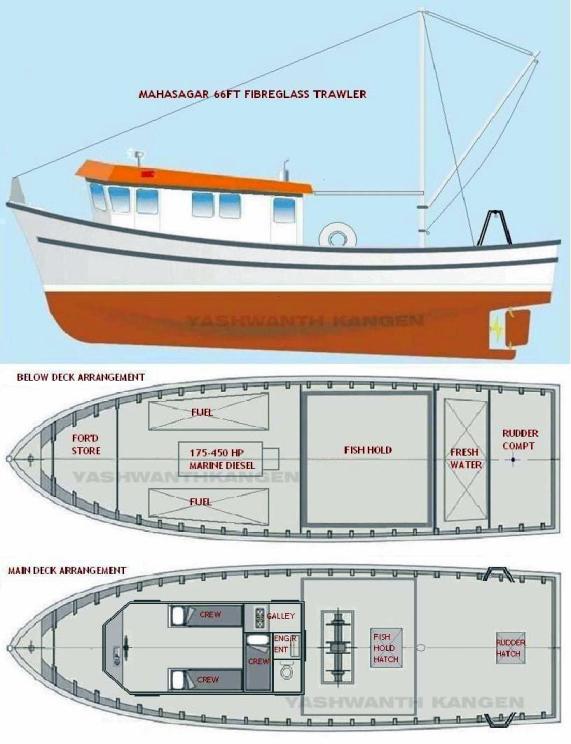 Basic Specifications: Length: 66', Beam: 19.5', Displacement: 40 m.tons(empty), 70 m.tons(fully loaded), Fuel oil cap: 12 KL, Freshwater cap: 5 KL, Fishhold: 40 Cu.Mt PU-Foam insulated & FRP lined, Winch: Triple drum mechanical/hydraulic drive, Crew accommodation for eight, Electronic equipment include echo-sounder, VHF radio-telephone and GPS, Engine: 175-450hp marine diesel (or owner's choice)
Construction: Fibreglass Reinforced Plastic hull made by contact moulding process. Longitudinal and transverse stiffeners and structural bulkheads provided.