ABOUT US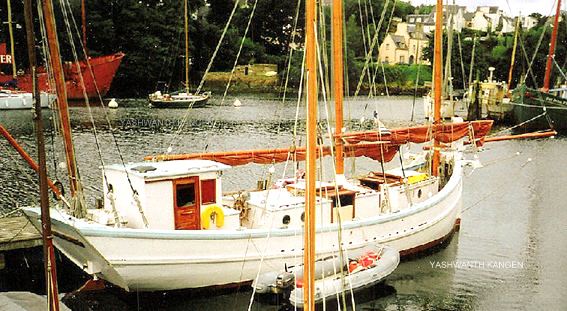 Mahasagar Boats is a builder of quality boats in wood and fibreglass for work, fishing and pleasure run by Sarita and Yashwanth Kangen.
Yashwanth is a boatbuilder who has supplied boats to a long list of satisfied customers all over India and abroad over the past thirty years. His boats can be found sailing the seas around the Asian subcontinent, Europe and USA. He has been involved with wooden boat construction under his father since 1969 and after undergoing training, with fibreglass boat production since 1978. He is a member of the Indian Marine Federation and life member of the Institution of Naval Architects, India as well as the FRP Institute of India.
Yashwanth has developed and introduced several new types of boats that have proven technically and commercially very successful. They include:
Fibreglass Canoes that combine the efficient hull form of the traditional Indian dugout canoe with advantages of FRP - for sea fishing, recreation, utility. Rowed, sailed or powered, in sizes ranging from 16' to over 55'. Pioneered in 1978.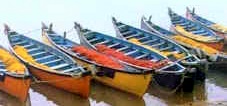 The highly successful series of 15.8 mt Wooden Outrigger Trawlers of 18-day voyage endurance for operation in the treacherous sea conditions of the Bay of Bengal. These solid, stable hulls are well suited for adapting as trawler yachts or workboats - 1985.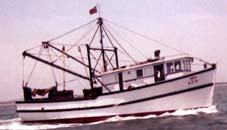 FRP Kattumarans that are provided with a unique stabilizing system and several other advantages as replacement craft for the traditional log-raft fishing kattumarans of the Indian East Coast - 1990.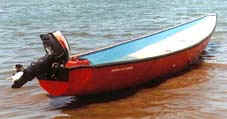 12 and 14 mt long Twin-Screw Wooden Hull Tugs for the Lakshadweep Islands Admin. for ship-to-shore transfer, inter-island ferry, water barge towing and for missing vessels searching - 1993/98.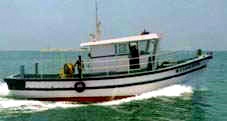 Built and exported wooden ocean-cruising Motor-Sailboats meeting European designers requirements - two of these boats have sailed across the Atlantic in both directions and earned high acclaim at the La Rochelle Boat Show - 1997.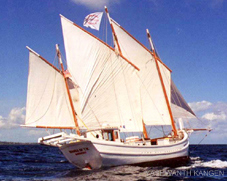 Built 60ft wooden Sailship replicating the 18th century Mediterranean pirate ship Bombarda - 2003/07.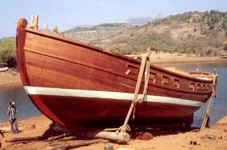 Mahasagar Boats has the capability to build a wide range of boat types. We have at our disposal a vast pool of skilled manpower possessing technical expertise and experience in all areas of wooden and fibreglass boat construction. Adapting to present day business conditions, we have re-organised our setup to function under minimal overheads and where suitable, take advantage of available existing facilities that meet our construction requirements. We thereby run a flexible operation and are not confined to building boats at Mangalore alone. Your boat is individually built by our own skilled work team and our usual standard of workmanship and personal commitment is assured.
Take advantage of the lower cost of skilled manpower in Asia and get your boat built by us. Choose one of the standard boats shown on the following webpages with their layouts customized to suit your own requirements. Boats can be supplied bare shell or complete. Owners/designers are also invited to discuss having their own design custom-built by us. Furnish study prints and bill of materials of your design for a quote. Facility and skilled workteam can be set up for having your boat built under your personal instructions on site.
Production boatbuilders can explore the possibility of getting hulls and other parts of their series produced boats hand lay-up moulded by us in moulds and materials supplied either by them or us. Moulding of FRP parts for other applications as per your design is also undertaken. We are in close liaison with product development centres of major glassfibre manufacturing companies and other institutions.
You are invited to contact us for liaison work and other marine related services in the region. Contact from boat designers and other boat-builders with the aim of pooling together resources and offering the customer a wider range of products and services is also welcome.